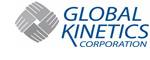 Global Business
Melbourne CBD location
Part time (2 days/week: Tuesday/Thursday preferred)
Fixed term contract to December 2019 (with possibility for further extension)
Immediate start
Recognised as a Top 10 Most Innovative Health Company by the Fast Company Awards 2017, Global Kinetics Corporation (GKC™) is a privately held technology company focused on revolutionising the treatment of Parkinson's disease by providing a market leading innovative digital health technology. The company was founded in Melbourne, Australia in 2007, and has a growing presence in the US, Europe and China. This is a wonderful opportunity to work for a business that has some serious purpose, and people who really care about the work they do.
We are seeking an experienced, dynamic and creative Human Resources Consultant to join our global team. Located in Melbourne CBD, this stand-alone role will be responsible for all aspects of the employee life-cycle and will provide key HR support and business partnering to all staff in Australia, the US and Europe.
The successful candidate will have relevant tertiary qualifications in Human Resources and extensive HR experience, ideally obtained in a medical/life science related field. They will also have a proven track record of engaging with key stakeholders at all levels of the business and be familiar with the challenges of working in a global organisation. With a strong understanding of relevant employment legislation, this role will provide day to day operational support across all areas of the business, as well as contributing at a strategic level.
You will be responsible for:
Working with the Executive team and senior managers to develop and implement HR solutions in line with business strategy;
Providing a timely and efficient HR service including talent acquisition, employee relations, and compensation advice;
Managing end to end recruitment across the company;
Providing interpretation and counsel to managers in relation to HR policies and issues as required;
Managing the group's ongoing HR compliance across all relevant jurisdictions.
Interested? We'd love to hear from you! Please send your CV and cover letter to: recruitment@globalkineticscorp.com
Applicants must be Australian or NZ citizens/permanent residents or hold full working rights to be considered.